×
Kullanıcı deneyiminizi ve hizmetlerimizi geliştirmek için kendi ve üçüncü kişi çerezlerini kullanırız.Web sitemize göz atın. Göz atmaya devam ederseniz, kullanımına izin verdiğinizi düşünürüz. Çerez Politikamızda daha fazla bilgiyi bulabilirsiniz.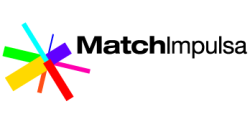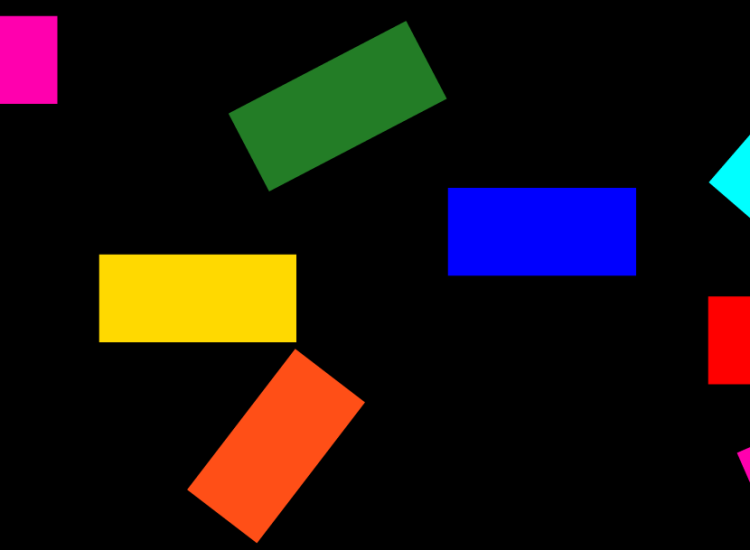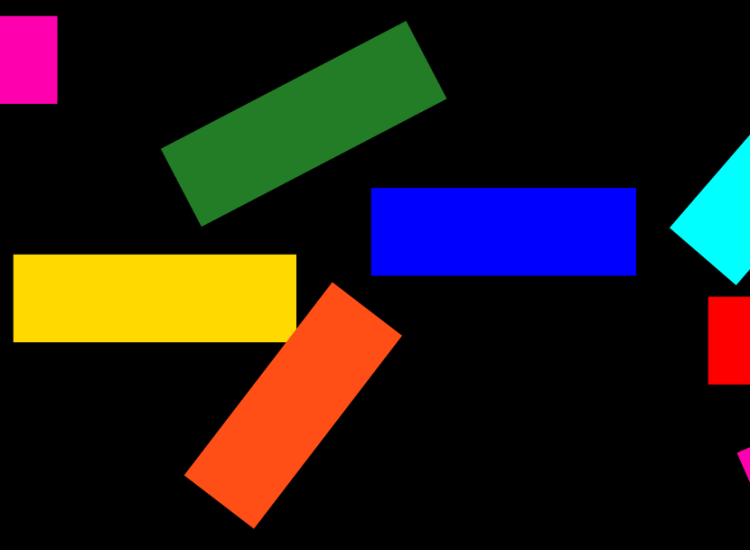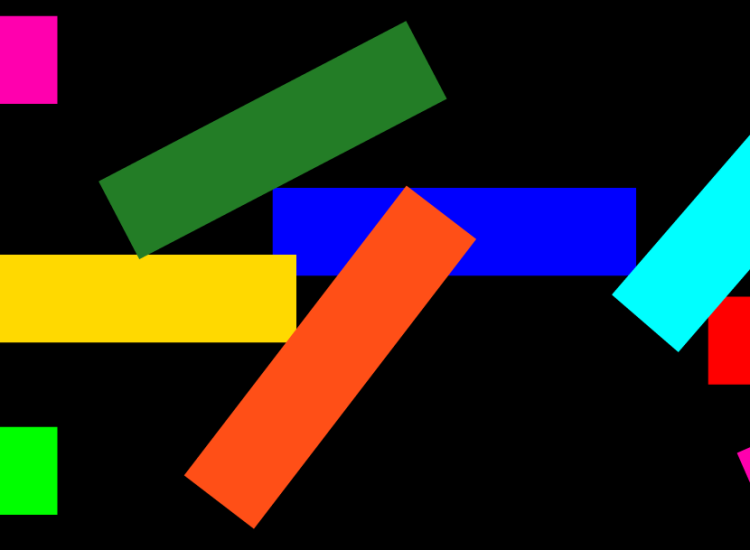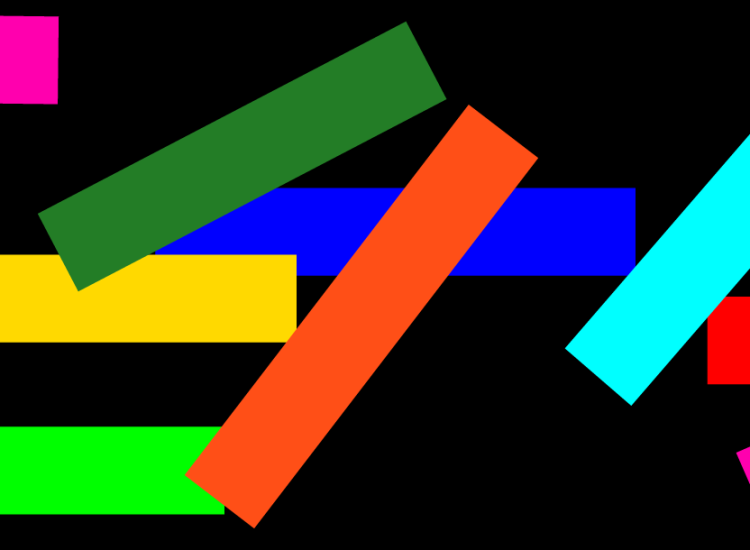 MatchImpulsa
MatchImpulsa és una iniciativa de la Càtedra_Oberta per finançar col·lectivament l'activitat d'una desena de projectes de Barcelona que fan plataformizació digital amb programari lliure i enfocament feminista i procomú. Amb el suport i cofinançament del grup de recerca acció Dimmons (IN3 UOC), l'Ajuntament de Barcelona i Barcelona Activa. El salt de l'economia social i solidària i col·laborativa de Barcelona cap al cooperativisme de plataforma amplifica el seu abast i oportunitats i contribueix al benestar de les persones i el dret a la ciutat. Impulsem-lo entre totes!
Money available for projects
€ 85.000
The matchfunder MatchImpulsa has contributed € 85.000 which is a 68% of the € 125.312 raised by the ongoing projects so far
There are € 0 remaining for projects from the initial € 85.000 given by MatchImpulsa

9
projects submitted
Of which
9
are on campaign

8
of them have been successfully funded
Summary of the call
* Projects that did not reach the minimum goal, are not included in the total amounts
News
Publicación Datasets Matchimpulsa
Una vez finalizada la convocatoria Matchimpulsa, procedemos a **publicar dos datasets referentes a proyectos y donaciones**. Con esta publicación buscamos continuar con nuestra **cultura open
Read more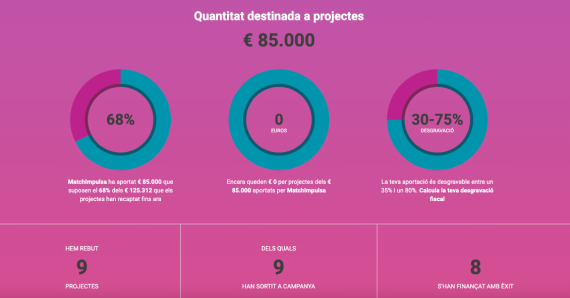 MatchImpulsa 2021 ends successfully!
🏭 This past Sunday, December 19, [MatchImpulsa](https://ca.goteo.org/call/matchimpulsa/projects) ended, the Càtedra Oberta initiative promoted on November 11 to collectively finance the activity
Read more
Previous
Next